With robotic thermal spray and cladding equipment, we offer, under one roof, complete range of surface coatings and supply coated components as per OEM design.
We offer following Thermal Spray Coating and hard facing Services:
Thermal spray coatings
HVOF Spray
Plasma spray
Wire flame spray etc.
PTA/TIG hard facing Services
ENP coatings
Coated Components
Steel Mill rollers for lines like HSM, CRM, Color coating etc
Oil and gas field Parts
Pump and valve components
Automotive Components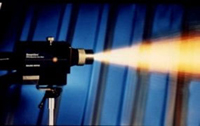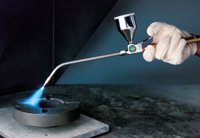 Company Address
# 39, Doddanna Industrial Estate,
Near Peenya II Stage,
Vishwaneedam Post,
Bangalore - 560 091
Mob : +91 98867 89567,
Email: turbotekindustries@rediffmail.com
All Rights Reserved to Turbotek Industries, Bengaluru,India.